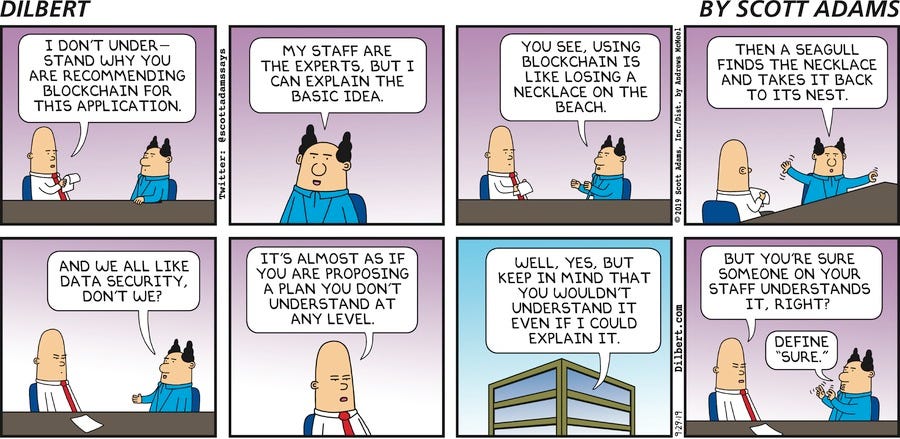 Happy Sunday — apologies for the radio silence last week, I was down with the flu. Truth be told, I'm still battling it to a certain extent. I guess it was to be expected with the change in seasons, and the fact that I was travelling — a recipe for disaster.
I finally got round to buying a decent microphone to record audio with — depending on timing, I may even be able to push this out as the first audio version of Digital Coffee!
You know the drill by now — if you enjoy reading this newsletter and think you know someone else who would too — forward it to them 🙏 failing that if you could tap the little heart icon, it'd also be greatly appreciated.
Now have a great week, and onto the content 🚀
---
This week's Digital Coffee is sponsored by 10 Minute Guides— and yes, that is my own project 📈. 10 Minute Guides are concise, practical, and beautifully designed books on topics that matter today. With the perfect blend of theory and practical, you'll be better equipped to further immerse yourself in whatever topic you choose. Each guide is written by a domain expert, and available in digital, physical and audio formats.
---
Some thoughts to ponder
Take time every day to do something silly. – Philipa Walker
The only difference between stumbling blocks and steppingstones is the way in which we use them. – Unknown
Dream lofty dreams, and as you dream, so shall you become. Your vision is the promise of what you shall at last unveil. – John Ruskin
When I grip the wheel too tight, I find I lose control. – Steve Rapson
---
Tweet of the week
---
Some interesting links to kickstart your day
🕵️‍♂️ Gross Domestic Product
This week I went to check out Banksy's new installation in Croydon, I also wrote about it. But I like Colossal's description a little more:
Tony the Frosted Flakes tiger sacrificed as a living room rug, wooden dolls handing their babies off to smugglers in freight truck trailers, and welcome mats stitched from life jackets: rather than offering an aspirational lifestyle, one South London storefront window depicts a capitalist dystopia. Created by Banksy and appearing overnight, Gross Domestic Product is the latest installation to critique global society's major issues of forced human migration, animal exploitation, and the surveillance state.
P.S. In case you live under a rock, Banky's 'Devolved Parliament' sold for £9.9m in a Sotheby's auction earlier this week.
P.P.S. Keep a close eye on GrossDomesticProduct.com — you could end up snapping up one of Banky's most recent creations.
👩‍🎨 Why UX, UI, CX, IA, IxD, and other sorts of design are bullshit
This article caught my eye as I think we are "peak acronym" for the design function within teams that are focused on building digital products:
Let me ask you: what do you do? What title do you put on the resume and portfolio? Why these words? I invite you to an exploration of how design titles and design directions are (not) connected with the real world. So, let's take a look at the current state of things. I guess you've seen different attempts to distinguish between UX and UI, UX and CX, user experience and product design, and so on
👨‍🔬 MDMA
Yet another article by Scott Galloway — this time entitled "MDMA". In it he starts "the unicorn barn is on fire"... hot on heels of his recent articles on WeWork that got picked up by a lot of the major press. He's continuing his dissection of unicorns (billion dollar plus tech companies) — stating that some of them could lose up to 80% of their value.
The unicorn barn is on fire. Ablaze. A feckless FTC and DOJ, no longer countervailing forces to private power but co-conspirators, have enabled invasive species (Amazon, Apple, Facebook, and Google) to devastate the ecosystem. What to do? No worries, just double up on the MDMA of our economy — charismatic CEOs cut with cheap capital — and the illusion of prosperity party rocks on into the morning. Not that I've done a lot of drugs in my life, but they make for gangster metaphors, no?
N.B. For added entertainment, check out the Twitter thread below, when a couple of VCs start to fight back on his thesis.
👩‍⚕️ Almost everywhere, fewer children are dying
Giving this a shoutout due to the fact Bill Gates tweeted about it earlier in the week. The work that the Bill & Melinda Gates Foundation is doing is nothing short of exceptional — if you haven't watched the mini-series on Netflix, I'd also highly recommend you check it out.
Two decades ago, nearly 10 million children did not live to see a 5th birthday. By 2017, that number — about 1 in every 16 children — was nearly cut in half, even as the world's population increased by more than a billion people. The sharp decline in childhood mortality reflects work by governments and international aid groups to fight child poverty and the diseases that are most lethal to poor children: neonatal disorders, pneumonia, diarrhea and malaria. But the results are also highly imbalanced. In some places, children's health has improved drastically. In others, many still die very early.
---
Smart living
Going to start adding sea buckthorn to my morning smoothies
Earlier in the week I stumbled upon an article talking about Sea Buckthorn, and it got me doing some research... One single berry contains 15 times more vitamin C than an orange. The sea-buckthorn berry is one of nature's most powerful plants. It offers one of the widest ranges of nutrients from a single source found on earth, including antioxidants, vitamins, minerals, polyphenols, omega fatty acids, carotenoids, and more. I've just ordered a powdered version to add to my morning smoothies, I'll report back on the results.
---
Want to become an AI Product Manager?
I launched AIPMCourse.com, a free 10 week course that teaches you all the basics on how to build and launch artificial intelligence products. Check it out, or recommend it to a friend who you think would find it useful.
---
Until next time, thanks for taking the time to check out this issue of Digital Coffee.
"Be a voice, not an echo" — Unknown