Digital Coffee — how to steal €80m, lots of writing & a new monetary system?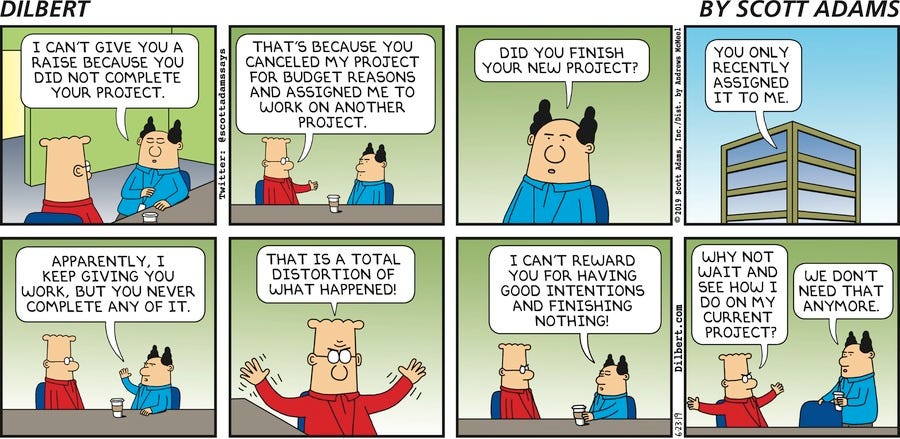 Got a fresh cuppa? Good. Hello 👋 from the road — currently en route to New York. I've left writing this post rather last minute, so apologies if it's a little short. Also, please do excuse any spelling & grammar mistakes 😬
If you do have a minute, I'd be grateful for any feedback, simply just write a comment (if you're reading this on Substack) or reply to the email (hopefully that'll get to me?). I also discovered you can like the post, hint hint. This is all an experiment; but with that said, I am confident that you will takeaway something of use each week.
Now for the typical please share . I think there are ~50 people signed up. If you think of anyone who would enjoy reading, just ping them the digitalcoffee.substack.com link. Also, feel free to share on LinkedIn, Twitter etc. Thank you so much 🙌
Now onto the content! 🚀
This week's espresso shots
Want to steal 80m EUR? 🤵
The BBC reported on a fascinating identity theft scheme that saw €80m stolen.
Identity theft is said to be the world's fastest-growing crime, but in sheer chutzpah there can be few cons to match the story of the fake French minister and his silicone mask.
For two years from late 2015, an individual or individuals impersonating France's defence minister, Jean-Yves Le Drian, scammed an estimated €80m from wealthy victims including the Aga Khan and the owner of Château Margaux wines.
The system started with an initial telephone call from someone claiming to be a member of Mr Le Drian's inner circle, such as his special adviser Jean-Claude Mallet. This person would then arrange a conversation with the "minister" himself.
Initially these "ministerial" calls were also over the phone. But then - in an effort to be more convincing - the scam went up a level, to video. Now the fake Le Drian not only had to sound like the defence minister, he had to look like him, too.
So, in meetings arranged on Skype, the fraudster wore a custom-made Le Drian mask and sat in a facsmile of Le Drian's ministerial office, complete with flags and portrait of then-President François Hollande. Hilarious and scary at the same time!
Lots of writing 📝
I've haven't really taken a break from the keyboard this week — I've got a new long form post coming out (hopefully today) titled "This is why I'm predicting where we'll be in 10 years".
I've also been putting the finishing touches on my second book "10 Minute Guide to Building AI-First Products" — something I think will be essential reading for any current (or budding) Product Managers. Pretty much every product (digital or not) will have an element of artificial intelligence in the coming years — meaning you'll need to know how to manage the process of moving an AI algo from hypothesis to production.
Finally, alongside the book, I'm also launching a couple of courses (online and in-person). So, as you can see, my hands are somewhat tired from all this typing!
Libra 💰
I couldn't write this week without mentioning Facebook & Co's new digital currency — Libra. It's not bitcoin. It's also not Venmo. It's more like an attempt at the internet-age US dollar.
Probably worth making a distinction — the digital currency is called Libra. And Facebook's wallet is called Calibra.
For Libra, the backers include a pretty staggering roster of heavyweights in venture capital, tech, and the nonprofit world: Mastercard, Visa, Uber, Lyft, Spotify, eBay, PayPal, Union Square Ventures, and Andreessen Horowitz, to name a few. Be sure to read through the whitepaper on their website.
Calibra, a newly formed Facebook subsidiary whose goal is to provide financial services that will let people access and participate in the Libra network. The first product Calibra will introduce is a digital wallet for Libra. The wallet will be available in Messenger, WhatsApp and as a standalone app — and they expect to launch in 2020
I went out on bought Calibra.fyi which I may use to publish another newsletter focused on the digital currency on the run up to its launch.
This news has already shaken regulators in Europe and lit up cryptocurrency subreddits, and will likely be the subject of months of commentary from financial analysts and the various watchdogs currently thinking about the scale of Facebook's global power.
Slack goes public 📬
Slack got off to a promising start, with a smooth direct listing which had the company ending the week with a $19.8 billion market cap.
It's only the second direct listing from a major tech company.
Slack evaded the traditional public offering via a direct listing, allowing its existing stockholders to begin trading their shares immediately on public markets. A direct listing cuts down on banking costs, but can also lead to higher volatility in the share price. Spotify paved the straight-to-stock-market trail last year, and if Slack's decision proves to be successful, there is a fresh batch of unprofitable juggernauts looking to do the same (Airbnb is likely next).
Personally speaking, I enjoy using Slack but do I think it really does any good for office productivity? Perhaps if you mute certain channels, and have keyword notifications etc. Also, the API - and plugins - are useful. I typically find people find it rather distracting — "always on", inheriting some of the etiquette of messenger apps — e.g. real time replies. Whereas with email, people dip in and out of it, and an immediate reply isn't the norm.
Coffee & chats (longer form piece)
I originally had this in the section above, but decided to move it to here — and go a little more in depth.
This week I read Brain Maker (The Power of Gut Microbes to Heal and Protect Your Brain — for Life) by David Perlmutter.
And wow, mind blown 🤯
For as long as I can remember I've had to deal with stomach problems — and now my medical history (and overall journey through life) are starting to make sense as to why this is the case. I had my suspicions that it had to do with gut bacteria and diet, and for the past year I've been taking Symprove.
The book details the complex microbiome that lives in the human gut and how it affects the brain. Rising rates of Alzheimer's disease, mood disorders, Attention Deficit Hyperactive Disorder (ADHD), multiple sclerosis, autism, and other conditions are linked to imbalances in the thousands of microorganisms that colonise the gut, primarily bacteria.
Disruptions to this microbiome can begin at birth for children born via cesarean section because these babies do not acquire their mother's microbiome traits from the birth canal. Instead, they pick up less beneficial bacteria from exposure to skin. Then there is the ultra-clean, antibiotic-laden, high stress lifestyle and low-fiber diet of the United States and other wealthy nations. Finally, exposure to environmental toxins also leads to disruptions to the microbiome.
That's it folks, I hope you enjoyed this newsletter. Again, if you did — please share it with your friends! See you next Sunday 🗓