Digital Coffee — the power of "threes", and push-ups predicting how long you'll live 💪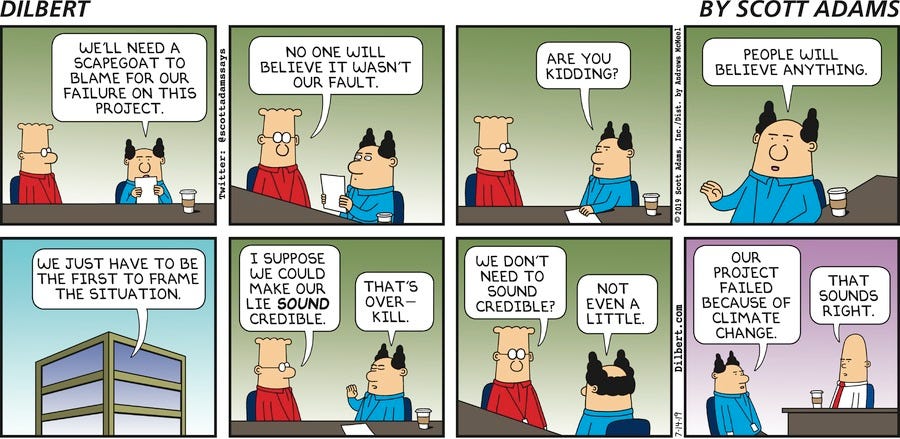 Moving forward, I want to try and kick off with some advice each week — a brief snippet that you can take with you into the week ahead.
---
Something I learned a few years ago, and something that has helped me focus was learning that you should think of the week ahead in terms of "threes". Let me elaborate — you'll hopefully be reading this on Sunday evening, a time where you should be thinking about, and planning, the week ahead. So in terms of this "threes" thing.. on Sunday evening make three goals that you want to be able to reflect upon the following Sunday and be proud that you accomplished.
Then further to this, each day — in the morning — plan three things that you want to do that day. They should be achievable and you should make all effort and focus centre around achieving these. Each day at 7pm, reflect and check whether you accomplished those three things.
We're all too distracted, and spread too thin. This approach helps bring focus, and helps you have recognisable progress. So many people go through a week without any sense of control.
---
Wow, long intro — sorry about that, but wanted to mix things up a little.
Now for some admin, following the past couple of weeks where I missed sending this newsletter I've learned my lesson. I'm now drafting this on Saturday afternoon from a cafe in Central London. Let's see how this new approach helps me hit my goal of publishing by noon each Sunday (UK time).
You may have seen that I've launched a paid element to Digital Coffee — I did this not to become rich but rather to build up a small community where I can be more open. Either about my personal life, or sharing some advice that I'd only give to close friends. Don't worry, I'm not going to be using this newsletter to do a huge sales pitch every week, this will be the last you hear of it in the intro. But yeah, I think it is $7 per month — and I'll most likely just donate whatever cash I earn — but I did want to create a barrier and invite those who really garner value from this newsletter to become part of the community. If I find some time I'll get some T-shirt's made, and hopefully organise a meet-up.
This week's espresso shots
🍺 Anyone for a pint of Cryptonite?
Remember BrewDog, the Scottish beer-for-people-who-think-they-like-beer company that's managed to raise money from over 110,000 "equity punks" (AKA ordinary and really quite un-punky retail investors) around the world?
Well, it's raising again. Or trying to, anyway. In the company's latest "Equity for Punks" crowdfunding raise -- its sixth such round -- it's aiming to raise another £7m, with a "stretch goal" of £50m. The £7m would bring the total amount of money BrewDog has raised via crowdfunding to an impressive £74m. (Although it should be noted that it also raised £213m from a somewhat less punky US private equity fund back in 2017.)
The offer had been open between April 6th and July 5th, per its prosectus. But on July 4th, with the £7m goal not yet met, the company appears to have suddenly been overcome by an even-more-punky-than-usual urge. Suddenly, BrewDog decided it was time to accept crypto.
📖 10 day email course preview to my next book
A goal I've had for most of 2019 was to create a few email courses. Especially ones that support the content of my previous or upcoming books. The idea is pretty simple, anyone who wants a "10 day crash course in X" signs up with their email — and then every day for the next 10 days you get an email at 9am working through a practical example for X. I've signed up to a few in the past, and on the walk to the office they can be incredibly useful.... so with that said, over the next week I'm going to be launching
If either of these sound interesting to, click the link above and simply enter your email again, and hopefully next week you'll start receiving the emails. Once the course is complete your email will most likely be removed from the system — so don't worry, you won't be spammed
👮‍♂️Crowdsourced policing
In the UK, more than 1,200 drivers have been prosecuted using a new database where fellow motorists can upload incriminating footage captured on dashcams. The new system is said to have saved police forces across Britain 68,474 hours of man hours processing evidence of dangerous driving in the last year, the equivalent of 2,685 days - or roughly seven officer-years (source).
Crowdsourced policing anyone? What's going to happen when deepfakes are indistinguishable from the real thing? If you're annoyed at your neighbour, or want to cause some trouble for someone, what's stopping someone from uploading a fake video?
📷 Instagram influencer engagement hovers near all-time lows
Instagram and Youtube have to be two of my favourite companies / platforms of the past decade. It's going to take too long to fully drill into the why in this short snippet — but overall, they democratised "attention". They give anyone who is creative a chance to build an audience. All you need is a camera and the internet. And so, the whole media universe shifted. No longer was attention (and the advertising dollars that chased this) owned by television / media companies. It also meant that you could launch your own D2C brands with ease. Build up an audience, create a product, join Shopify, sell and profit.
That said, as this article states, we're now seeing engagement levels at all time lows. Is this because we've now plateaued? Has attention now be commoditised? Are we bored of seeing the perfectly manicured blue oceans that we see influencers publish, making us hate ourselves and become jealous!?
Instagram influencers have seen their engagement rates hover near all-time lows as the Facebook-owned app becomes over-crowded with sponsored posts, per a study that analytics firm InfluencerDB shared with Mobile Marketer. The engagement rate for sponsored posts fell to 2.4% in Q1 2019 from 4% three years earlier, while the rate for non-sponsored posts slid to 1.9% from 4.5% for the comparable periods. The engagement rate for Instagram influencers with at least 10,000 followers is steady at about 3.6% worldwide. Influencers with 5,000 to 10,000 followers have an engagement rate of 6.3% and those with a following of 1,000 to 5,000 have the highest rate at 8.8%, per InfluencerDB (source).
Coffee & chats (longer form piece)
This week I'm focusing on a piece by The Atlantic, titled "The Power of One Push-Up".
Basically the author, James Hamelin, investigates alternatives to BMI in measuring a person's health.
As I start putting together the pieces for my next startup (one that's focused on health, and giving someone a pulse on their microbiome diversity) — I'm immersing myself in learning and consuming as much information on health metrics, and how this space is going to evolve over the next decade.
To summarise the article, the author basically says that the vital signs that are typically recorded (e.g. heart, respiratory rates, body temperature and blood pressure) aren't that great at letting you know if you're on pace to live an average life or longer.
Further he goes onto state, the number that has garnered so much focus throughout history, the body-mass index (or BMI), has been called into question. The ability of BMI to predict mortality and disease has some critics.
Health is more strongly correlated with body-fat percentage and distribution than with overall weight, but getting an accurate measure of one's muscle-to-fat ratio is not especially simple—and still draws focus to body image in ways that can introduce its own risks of eating disorders, depression, social isolation, and all manner of things that may be more dangerous than body fat itself.
Except in extreme cases, no single number gives a good idea of whether a person is functionally healthy or not. The common numbers are not directly or easily changeable. As these numbers continue to dominate health care, however, an emerging body of evidence is finding useful and cheap numbers that anyone can track. If these new numbers aren't being taken seriously, it may be because they seem too obvious.
The speed at which you walk, for example, can be eerily predictive of health status. In a study of nearly 35,000 people aged 65 years or older in the Journal of the American Medical Association, those who walked at about 2.6 feet per second over a short distance—which would amount to a mile in about 33 minutes—were likely to hit their average life expectancy. With every speed increase of around 4 inches per second, the chance of dying in the next decade fell by about 12 percent.
Walking speed isn't unique. Studies of simple predictors of longevity like these come out every couple of years, building up a cadre of what could be called alternative vital signs. In 2018, a study of half a million middle-aged people found that lung cancer, heart disease, and all-cause mortality were well predicted by the strength of a person's grip.
Yes, how hard you can squeeze a grip meter. This was a better predictor of mortality than blood pressure or overall physical activity. A prior study found that grip strength among people in their 80s predicted the likelihood of making it past 100. Even more impressive, grip strength had good predictive ability in a study among 18-year-olds in the Swedish military on cardiovascular death 25 years later.
Another study made headlines earlier this year for declaring that push-up abilities could predict heart disease. Stefanos Kales, a professor at Harvard Medical School, noticed that the leading cause of death of firefighters on duty was not smoke inhalation, burns, or trauma, but sudden cardiac death. This is usually caused by coronary-artery disease. Even in this high-risk profession, people are most likely to die of the same thing as everyone else.
---
That's it folks, I hope you enjoyed this first newsletter. Again, if you did — please share it with your friends! See you next Sunday (hopefully) 🗓